Seating Information
Seating Information
408 seats
(403 seats when three wheelchair spaces are utilized)
The hall is essentially sized for 500 seats, but the 408 seating arrangement provides for a pleasant and comfortable experience for the audience.
Rows A-G slope gently downward toward the stage, while from row H the levels are tiered in steps to ensure excellent views of the stage from any seat in the hall.
The audience can enjoy the finest concert sound from anywhere in the hall because of the highly acclaimed acoustics and a seating structure devised to make the most of the acoustics. Three wheelchairs can be accommodated with the removal of several seats.
Printer-friendly pages may be accessed by clicking these buttons.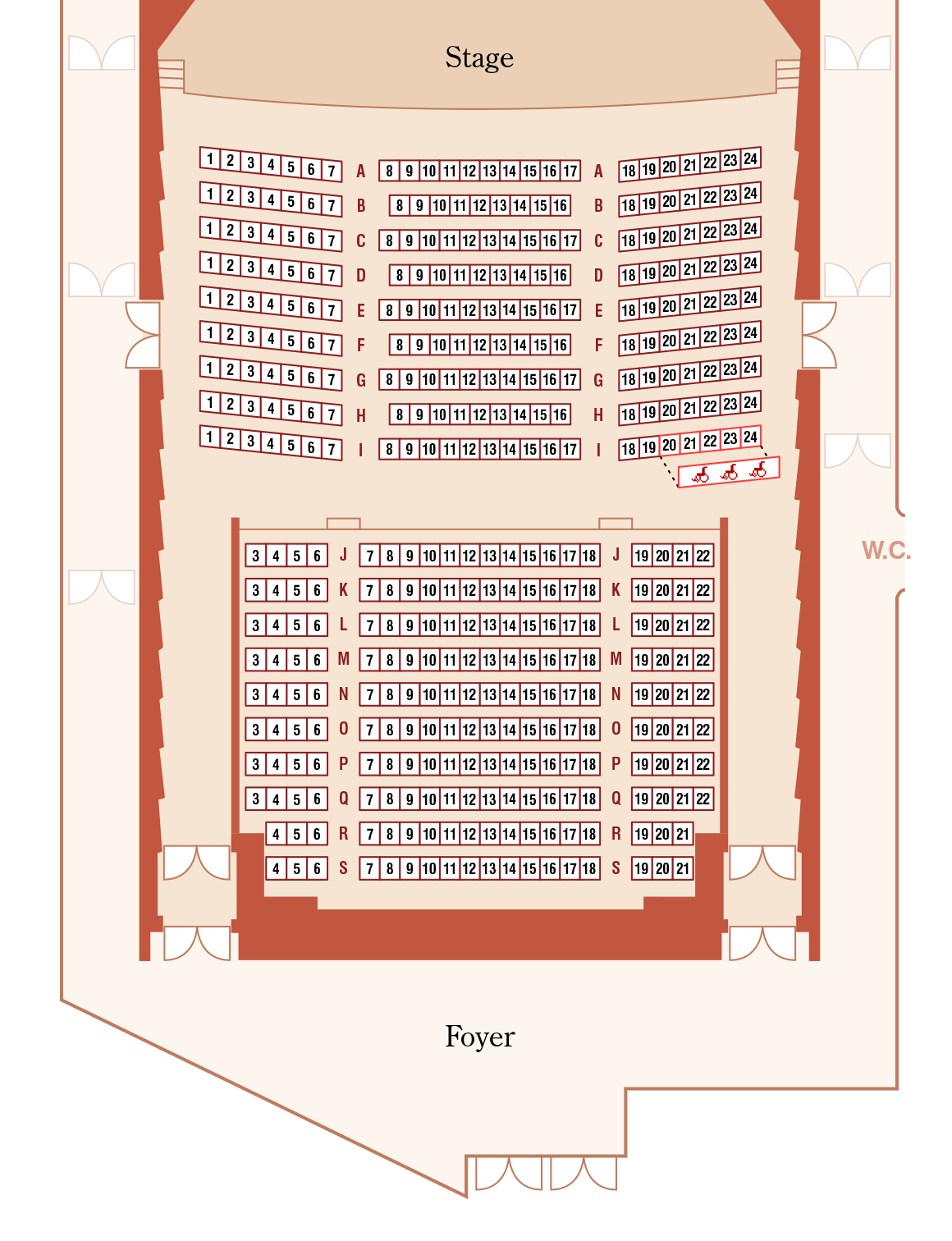 Stage views may be checked by clicking on the marked seats.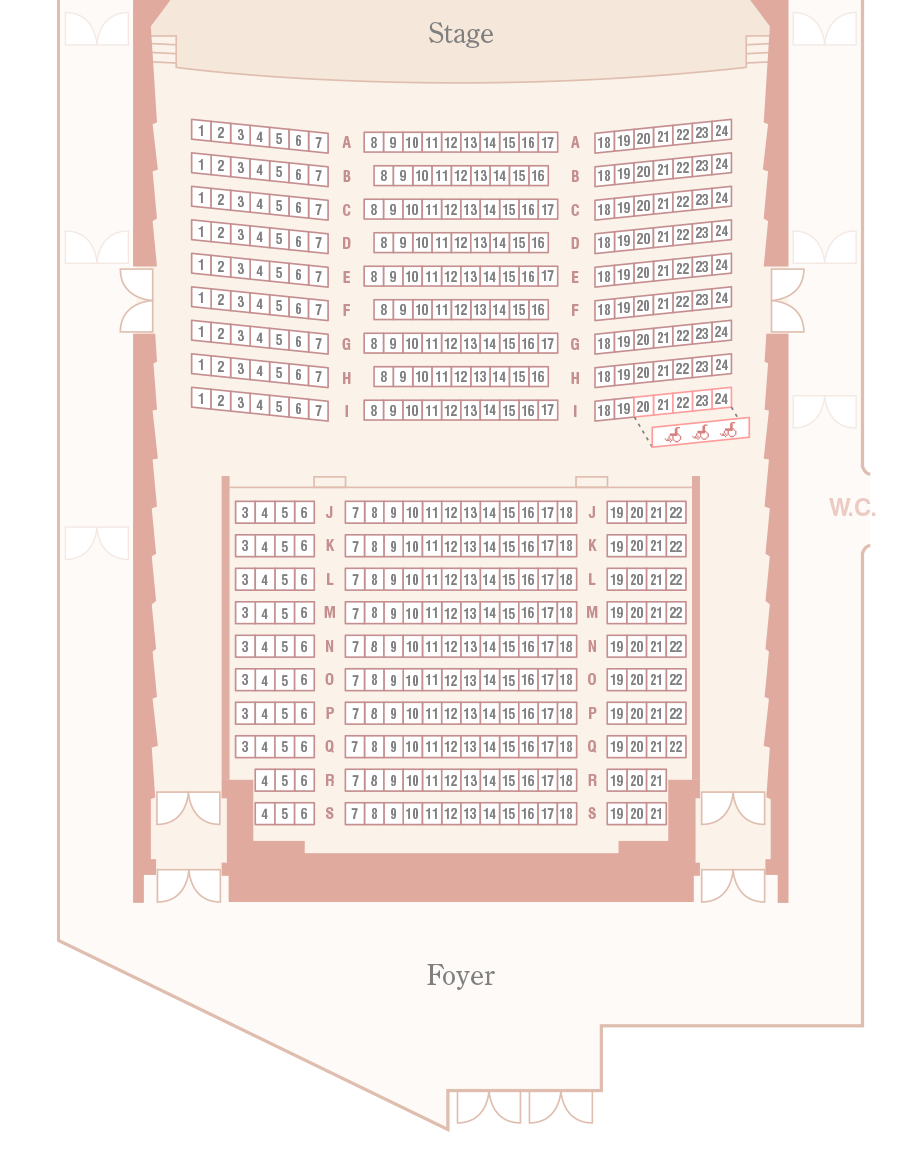 Button
Button
Button
Button
Button
Close
Stage view from seat D12.

Stage view from seat I3.

Stage view from seat I21.

Stage view from seat J12.

Stage view from seat Q12.